The 4-star Liassidi Palace Hotel occupies a 15th century palazzo overlooking one of Venice's finest old canals, the Rio di San Lorenzo 'dei Greci'. A warm welcome awaits you from the staff, with a 24-hour "clef d'or" concierge service ready to respond to your every need.
You'll be captivated as soon as you step into the Zorzi-Liassidi Palazzo and experience the grand festival and concert hall on the upper floor, the magnificent internal courtyard and the sumptuous furnishings that hit the perfect balance between contemporary design and 18th century Venice; a fascinating blend that pervades the atmosphere throughout the hotel.
Experience the splendour of high ceilings with exposed beams and Murano glass chandeliers, the cultured atmosphere of exquisite furnishings and the magnificent "esafora" six-light window that looks out over the San Lorenzo canal. The entrance on the ground floor is accessible directly from the canal.
Breakfast is a sumptuous buffet of sweet and savoury specialities, served in two elegant dining rooms on the ground floor overlooking the canal. You can also relax and enjoy a traditional Venetian 'spritz' aperitif in the Liassidi bar, where our professional bar staff will serve you with a selection of international long drinks and cocktails to soothing background music, often played live by local artists.
The impressive lounge room on the upper ground floor features several reproductions of masterpieces of the Venetian school. There are also two quiet areas for business meetings and a large conference hall.
The hotel is equipped with a lift and facilities to allow disabled access to every part of the building.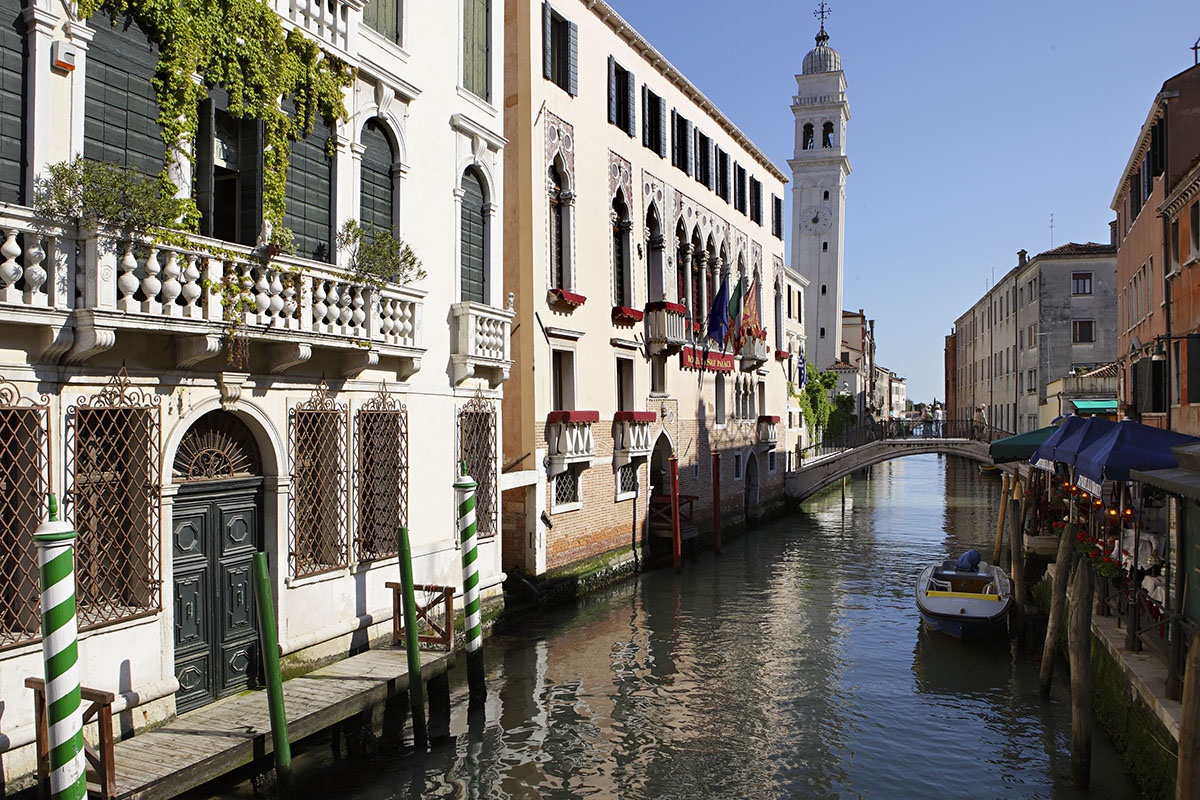 "… Venezia, la bella lusinghiera e ambigua, la città metà fiaba e metà trappola, nella cui atmosfera corrotta l'arte un tempo si sviluppò rigogliosa, e che suggerì ai musicisti melodie che cullano in sonni voluttuosi"
(Thomas Mann).